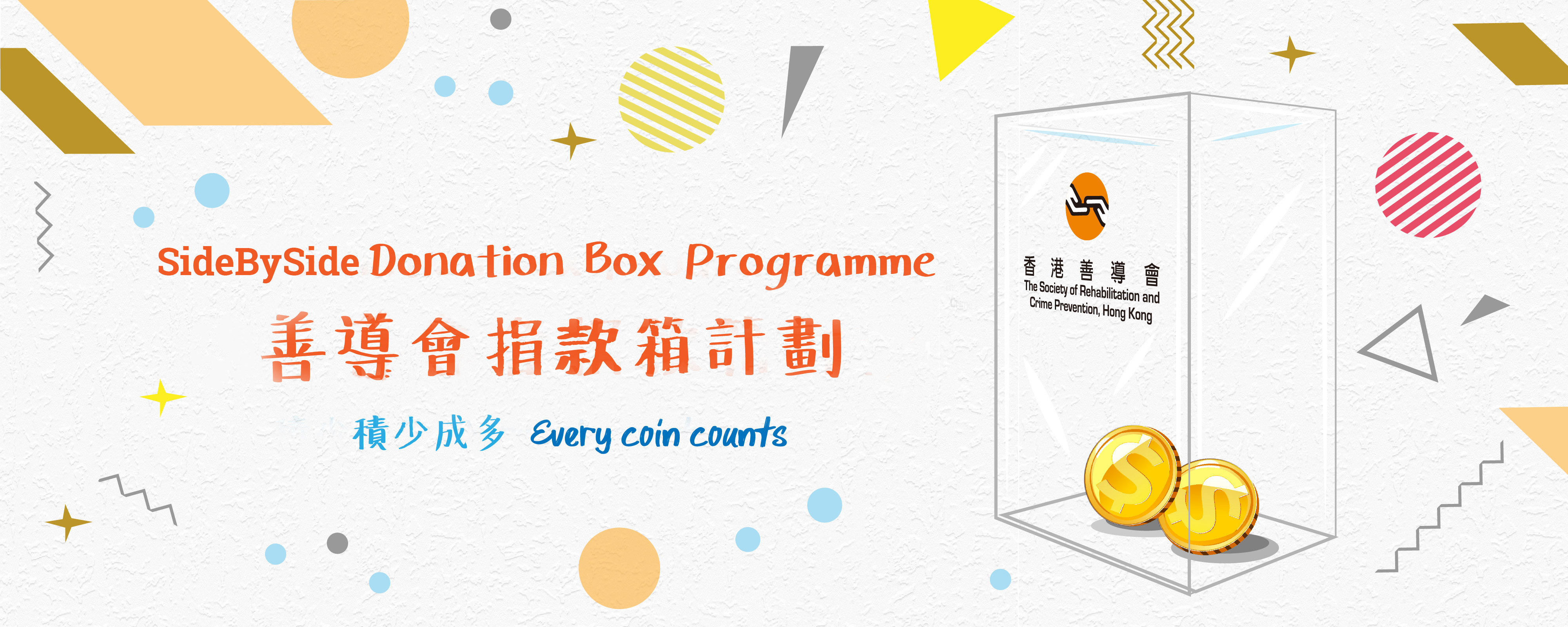 SideBySide Donation Box Programme

Take a simple step for good, join the "Donation Box Programme" and raise funds for the disadvantaged groups in Hong Kong.
Whether you are a small cozy store or a group keychain store, you are cordially invited to participate in the donation box programme to raise funds for our services. Let us join together in contributing to the development of an inclusive and a safe society!
Introduction of SideBySide

Since 1957, SRACP has been committing to its mission especially in helping the rehabilitated persons for their betterment, the prevention of crimes and the mental wellness of persons in need. In recent years, it has also expanded services to more disadvantaged groups, such as disadvantaged youth and ethnic minorities, etc.
Size reference of donation box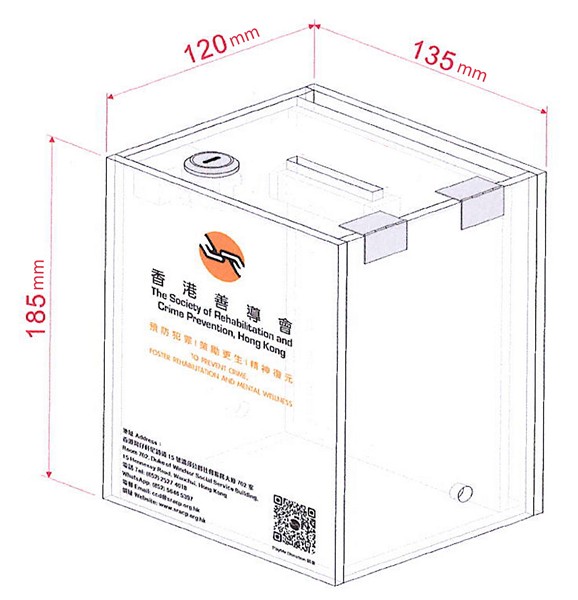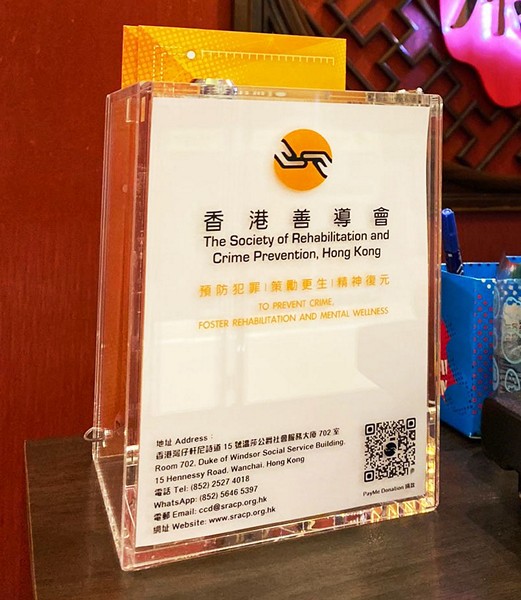 Application

For business who are interested in participating the programme,click here to fill in the online form or directly contact Corporate Communications Division.
Acknowledgement of participation

To show our appreciation to the supportive business, one half-page advertising column in SRACP Newsletter and posts of acknowledgement on the social media (Facebook and Instagram) will be given.
* "SRACP Newsletter" is a publication that SRACP regularly issued every six months, with a print volume of 1200 copies each time, and an online version is also available.
Supportive Partners(in no particular order)

Catering Services
SoBakery, Chip In Fish & Chips - Sai Kung, Chip In Fish & Chips - Hung Hom, Congteakafe(茶咖里), Prawn Noodle Shop(Wan Chai, Quarry Bay, Tsuen Wan, Fanling), Saigon Pho, Yummy Home, Nakitora(To Kwa Wan, The Vantage) 、Coombe
Educational Services
Phonics Land Hong Kong, Phonics Plus Learning Centre
Beauty Services
Diou Foot Massage–Prince Edward, Diou Foot Massage–Tai Kok Tsui, Diou Foot Deluxe Spa–Kwun Tong
Retail Services
United Depot, Banchetto Company Limited, Action Panda, Inariya Market(MCP Discovery)
Other industry
Sober Hotel, Fortune Inn Hotel, Smart Health Rehabilitation Centre, Iflorist.hk, CPH Legal、24/7 Fitness
---
If you have any inquiries, please contact Corporate Communications Division.
Tel: (852)2527 4018
Whatsapp: (852)5646 5397
Email: bcd@sidebyside.org.hk
---