Certificate in Addiction related offences and its Management
It was completed in Jul 2015. Participants learnt the basics of criminal psychology and the Hong Kong judiciary and correction system. Participants obtained an overview of a broad spectrum of addictive behaviors such as substance abuse, pathological gambling, sex addiction and their relationship with criminal offences. Issues regarding etiology, treatment, and relapse prevention of these addictive behaviors was also addressed.
Participants included counsellors, nurses, social workers, NGO frontline staff, volunteers, students of relevant subject etc.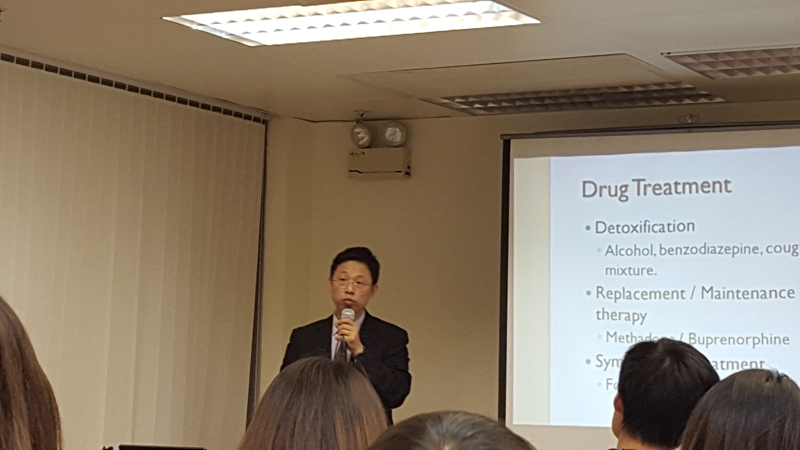 Guest speaker, Dr. Cheung Wai Him, Specialist in Psychiatry conducted "How to Manage Substance Abuse from Medical View."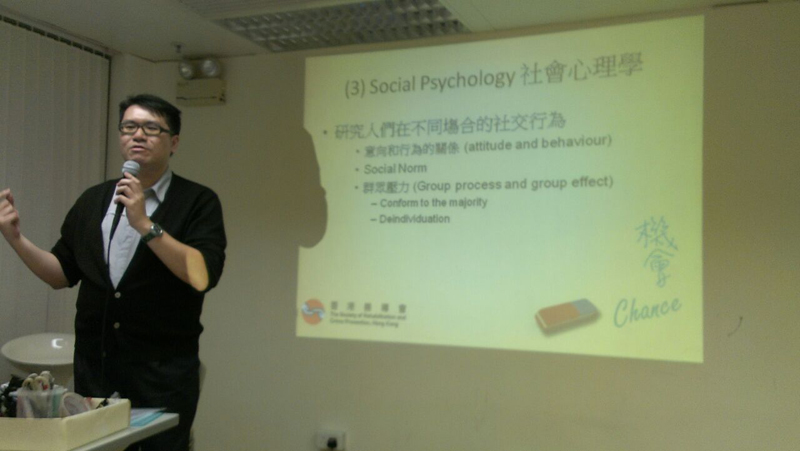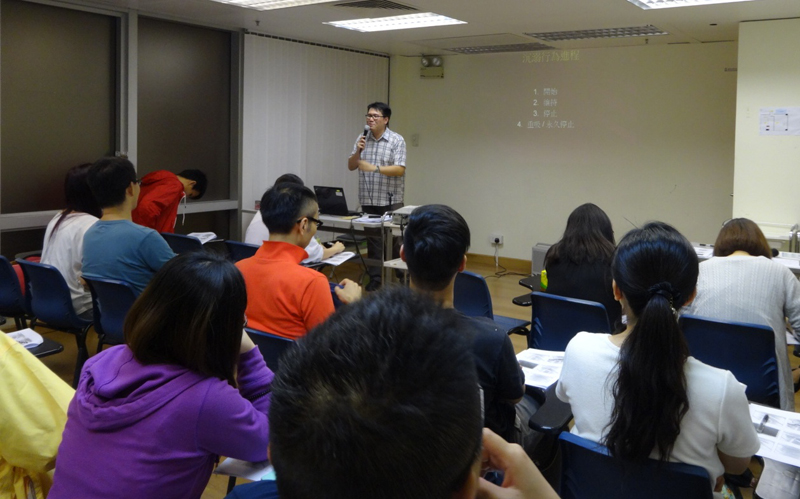 Mr. Andrew LIU Shing-fai, our clinical psychologist, conducted Criminal Psychology, Addiction Theories and Motivational Interviewing, Pathological Gambling, Sex addiction /Paraphilia and Compulsive Stealing. Mr. Liu added interactive exercise, such as role play and case sharing, which enhanced participants' learning interest.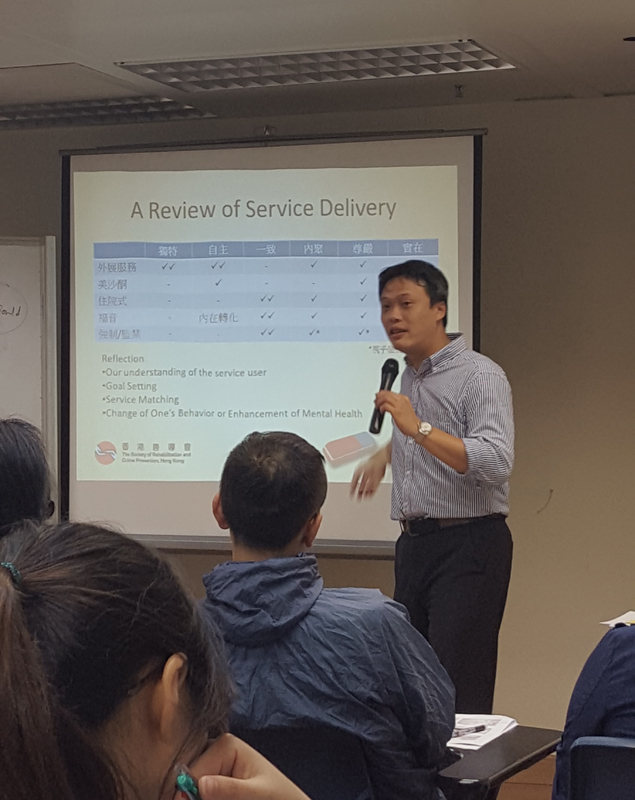 Mr. Steve FONG Fu-fai, supervisor, shared the topic "Viewing Substance Abuse from the Alternative Perspectives: Selfhood and Emotionality."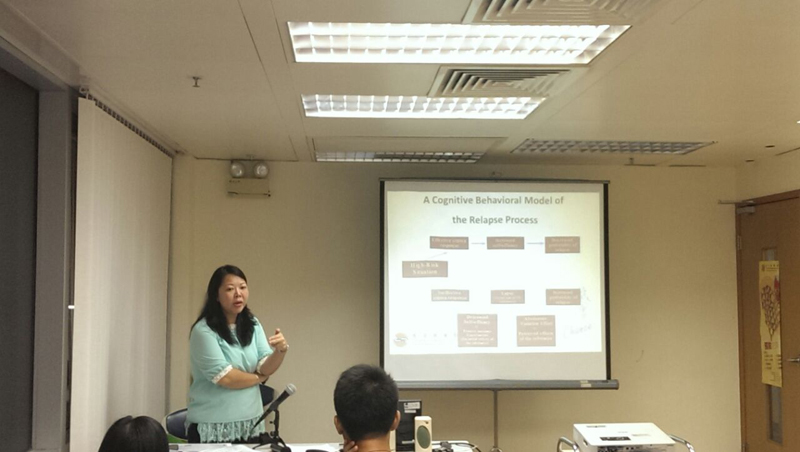 Ms. Priscilla KO Wai-kam, Senior Manager, shared the overview of theory in Relapse Prevention and its strategies, as well as practices of conducting relapse prevention interviews by showing video-sharing with our service users.
Comments from Participants
Understanding the crime prevention strategies which I couldn't learn in college.
Know more about the addictive behaviors.
A very useful course for students to learn that there are new strategies to help the clients to get rid of their constraints than traditional approaches (eg: medication, behavior therapy). I truly wish such knowledge from this course can become prevalent in this city, thereby changing people's perspectives to addiction and the therapies used to cure the addictive behavior.