"So Dragon" joined its first match at the Tai Po Waterfront
18.06.2018
The SRACP's first dragon boat team, "So Dragon", joined its first match at the Tai Po Waterfront at Dragon Boat Festival on 18th June,2018 . The team is comprised of the staff of Society, benevolent employers, programme mentors, service users and local communities. Having gone through 11 training sessions, people of diverse backgrounds and abilities had come into a team, ready to paddle and battle.
So Dragon participated in a mixed race and won the third place in the preliminary round and successfully entered the finals. The final round was followed by the early rounds, though So Dragon was failed to defeat the veteran opponents, the team was on the ninth place out of twenty-six teams and managed to live up to expectations.
It was the collaboration efforts made So Dragon succeed, together with the persistence of the team and the efforts of supporting staff. They had made exceptional contribution in cheering and all kinds of preparation work. Riding on this opportunity, it is hope that everyone can adhere to the spirit of "one dragon, one heart", and applies it to everyday life.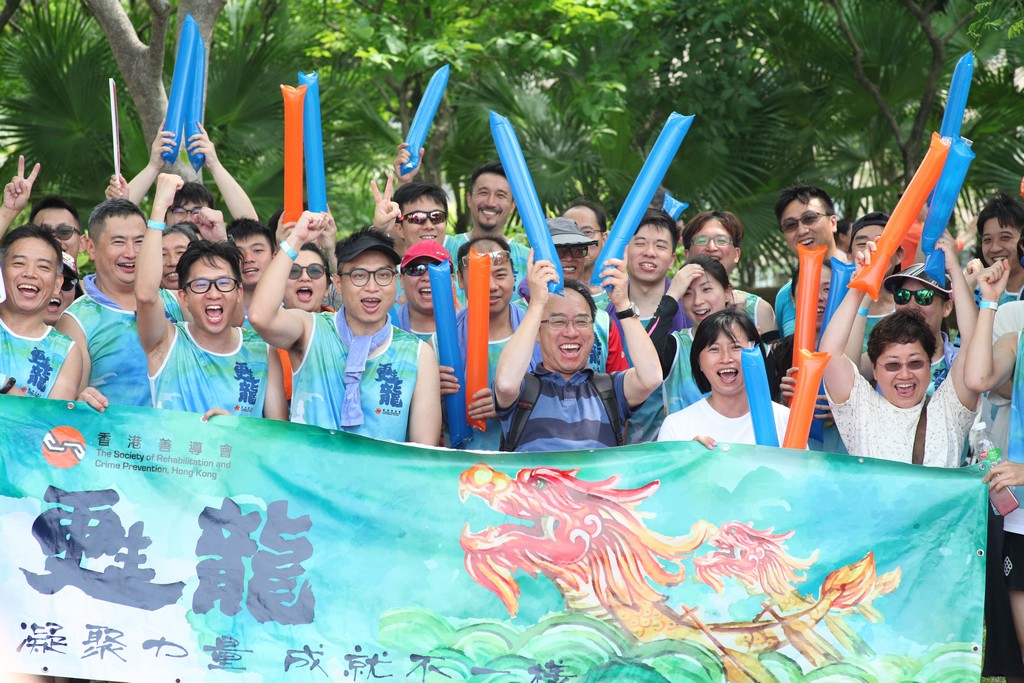 The Chief Executive of SRACP, Mr. Andy Ng Wang-tsang (centre) ; Senior Manager of Employment Service & Social Enterprise, Ms. Gloria Yuen Sin-nga (second right) ; Human Resources & Administration Manager, Ms. Joann Tsoi May-yuk (first right), and the members cheered on the team.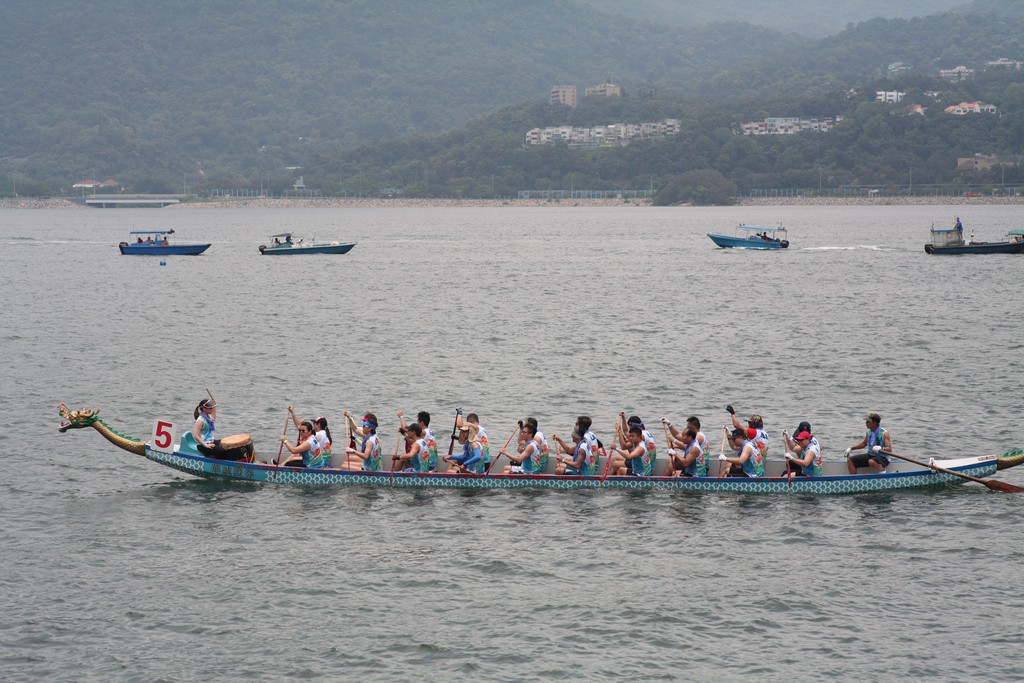 So Dragon made a triumphant return after the race.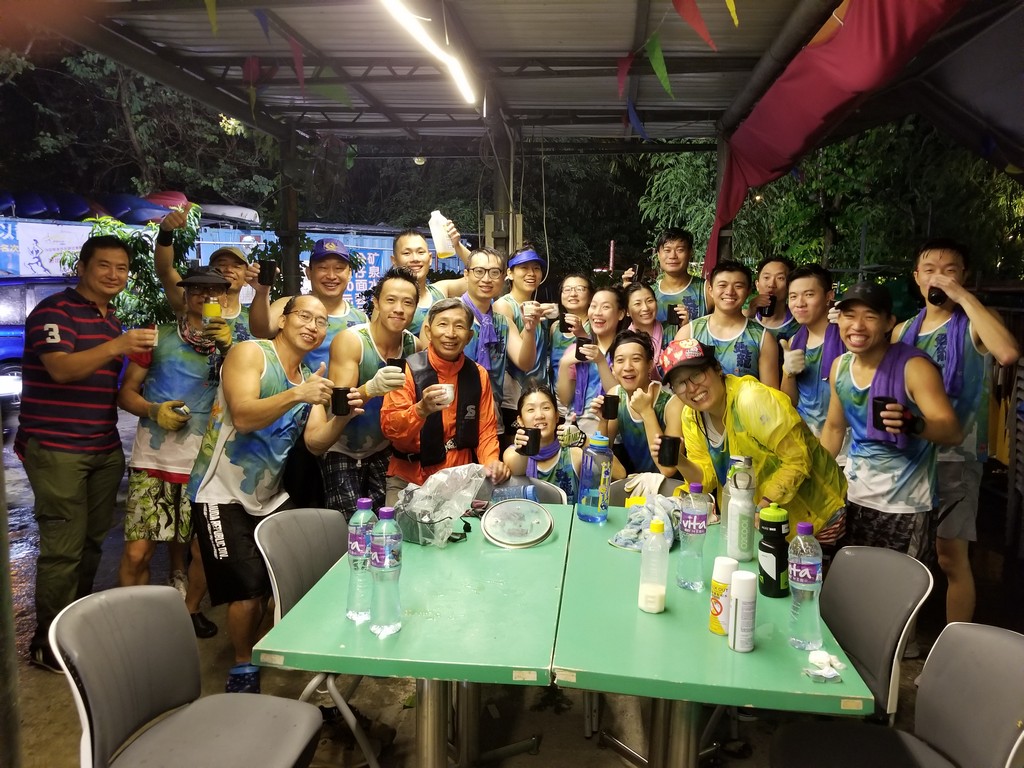 The team felt warm at heart after drinking ginger tea on a rainy night with training.